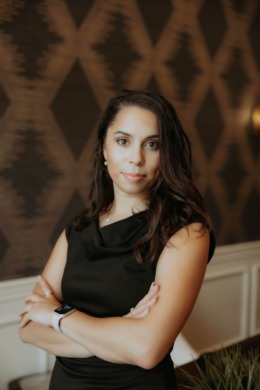 Now, as a licensed real estate agent, Breia is excited to expand her horizons and help her clients find their dream homes through Luxe Home Team at Coldwell Banker. With her extensive background in property management, she possesses a unique perspective that allows her to guide clients with a informed approach throughout the buying or selling process.
Breia's friendly demeanor and genuine care for her clients make her an ideal partner in their real estate journey. She understands that each client is unique, and she takes the time to listen to their needs, ensuring that their goals are met with precision and professionalism.
Outside of her real estate career, Breia enjoys exploring the local community, discovering hidden gems, and staying up-to-date with the latest market trends. Her creativity and smart strategies make her an invaluable asset to the Luxe Home Team, where she continuously strives to go above and beyond for her clients.
With her friendly, helpful, and knowledgeable approach, she will make your real estate experience not only successful but also enjoyable. Reach out to Breia today and let her guide you on your path to finding your perfect home.